Waiter Skills (Service Cycle) Training Course in Melbourne
Short Courses Australia deliver our specialised Waiter Skills (Service Cycle) Training Courses across Melbourne & regional Victoria. Cost: $70.00 Duration: 4 Hours (1/2 day)
Waiter Skills (service Cycle) Training Course Melbourne
The Waiter Skills (Service Cycle) Training course in Melbourne gives you the skills to provide quality table service of food and beverage and work as a waitperson/waiter or cafe or bar attendant in a restaurant, café or in à la carte or fine-dining settings environment, or event staff.
This course covers order of service techniques to prepare you and your venue for the service period, provide food and beverage advice to customers, serve and clear food and beverages, and complete end of service tasks.
During this (4) four-hour course, you will learn essential waiter skills in a small group environment that allows time to receive practical training and to complete activities in all facets of the "service cycle" under the supervision of our experienced and qualified hospitality trainer/s, who have extensive backgrounds across a multitude of hospitality venues, including hotels, fine dining restaurants / cafes, airlines and function spaces.
Types of service we cover:
Plate Service
Silver Service
Guéridon Service
Wine service - Somellier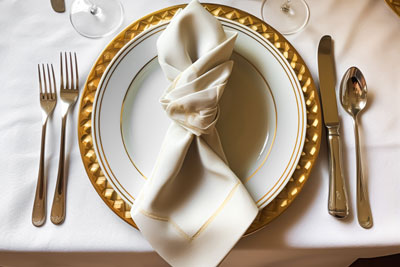 Differing menu types we cover:
À la Carte Menu
Table d'hôte Menu
Set Menu
Cyclic Menu
Degustation Menu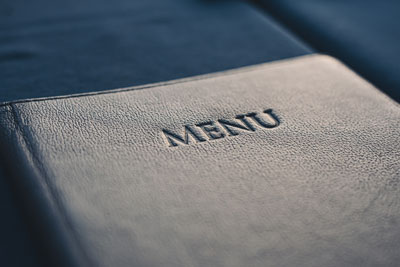 Completion
Upon successful completion of this one-day Waiter Skills (Service Cycle) Training course, you will receive a certificate of completion (attendance) in Waiter Skills (Service Cycle) Training Course certificate.
Successful Students can use this certificate to gain employment within the industry.
National Unit
This Course is not a nationally accredited course.
Short Courses Australia have created this course to be in line with the national industry standard of prepare and serve food and beverage and provide table service of food and beverage (Non-Assessed)
Pre-Requisites: Nil
Entry Requirements: Nil
Credit Transfer or Recognition of prior learning: Nil
Cost: Includes all course materials, including digital certificates of completion*.
* Paper based certificates incur further costs view our Student Handbook for more information.
Proof Of Indentity
Participants are required to bring proof of identification documents, such as a passport or driver's licence on the day of training.
Waiter Skills (service Cycle) Melbourne Training Delivery Options
This course is offered via a face-to-face mode of delivery at our colleges across Victoria.
Select Book Now to attend a face to face session at our training centre at Level 6, 350 Collins Street, Melbourne,or;
If you require further information on your session and explain the learning and assessment process, please view our Student Handbook alternatively contact Short Courses Australia on 1300 747 430 or email info@shortcoursesau.edu.au.
Book Now | Waiter Skills Course Melbourne / Victoria
The cost of the course is $70.00 per person, including the certificate of completion. Click Here for Onsite Course delivery at your school or workplace.
Date & Time
Location
Price
Book Now
Waiter, Bar & Cafè Jobs
Immediate Start

Immediate Start
Customer Reviews
"I completed 'Use hygienic practices for food safety' a few weeks ago. The instructor was personable, experienced and able to bring these qualities to her teaching of this subject. I particularly appreciated her ability to apply the material to the individual circumstances of each participant, highlighting aspects of food handling that was important for each of our situations. Thanks, Susan"

"Good experience, audio quality for the online class could be better."

"The experience is good, you will really learn from them."

"I like the class because was theory and practice"

"Took the first aid course with Russel Hetherton. Good content and practical experience. Definitely recommended!"

"First Aid assessment. Thank you so much Russell Hetherton and Reese for a fruitful assessment today. Cheers!"

"The lecturer was really cooperative and professional."