Building, Pest & Pool Inspection Training
Why Short Courses Australia
Commitment to Excellence
Our training is compliant with the Australian Skills Quality Authority and is delivered by professional trainers.
Book and pay securely online
All of our qualifications can be booked and paid online.
Training solutions across Australia
Our passionate and expert trainer and assessors will travel to all parts of Australia.
Well-qualified trainer
Our trainers and assessors are experienced hospitality and first aiders, qualified and experienced; profiles are available online to view.
"Very informative and engaging course."

"Raji is a excellent teacher. He has good knowledge about the subject. I Highly recommended this institute for anyone who wants to enroll any short courses."

"Wasn't very excited of doing this course, but ended up being very fun, and I learned quite a lot of useful things. David (the teacher) was entertaining and professional"

"Lovely trainer, who was very insightful."

"My experience with Short Courses Australia was positive from start to finish. Online booking was easy and straight forward with plenty of options to choose from. Communication via email was prompt and easy to understand - all required info was provided well in advance of my online sessions. The trainer was professional but still engaging and interacted with his class really well. Content was delivered in an easy to understand manner - I am a secondary school teacher with 20 years experience (and actually teach this content myself to my own students) so I know what I'm talking about! Thank you overall for a really positive experience - I have no hesitation in recommending Short Courses Australia."

"Loved this course! Instructor Raji kept the entire course engaging and interesting and was personal to everyone in the class. Would definitely recommend and have already gotten friends to sign up. Definitely worth the money and came out of the class feeling well prepared for responsible service of alcohol!"

"Raji has good knowledge on the subject and did an excellent job. He made us all feel confident about the food safety an really appreciate the way he taught. Thank you and highly recommended any one who wants to enroll any short course."

"Really helpful and concise, the hours flew by. I feel well prepared to serve alcohol now. Excited to bring this knowledge to future employment."

"Very straight forward and easy to follow - no problems at all!!"

"I did the RSA Course and it was better than I expected! Extremely informative and knowledgeable, it's easy to understand if you have a good trainer like David. He was great, I would recommend this course to anyone who is looking to obtain an RSA Certificate."

"A positive experience - I particularly enjoyed our highly experienced, personable trainer Raji. Having students both on Zoom and in person made the session rather tedious at times but overall I would recommend"

"People working here are awesome, place is really convenient. Thank you"

"Completed the New Entrant Training Course with Sam from SCA. He was very clear and thorough in his delivery via Zoom and didn't deviate off topic. The process from enrollment to completion was simple and straight forward."

"Quick and easy to understand course. Highly recommend and the staff are friendly!"

"The training course was very helpful. I was able to learn the important things about RSA. I would definitely recommend the institution."

"Likeable teacher and a realitivly enjoyable course that taught the essentials. And the teacher Raji Kumar was a Great guy and an even better course teacher."

"Amazing session, the instructor was relatable, professional and great fun! would definitely recommend for great value at $50"

"Necessary skills were taught throughly. The content is useful for everyday life as well as its relevance in the workplace."

"It only took me a few days to book and complete my RSA course. It was a simple process and I received my certificate the next day."

"Ravi did an excellent job. He made us all feel included and made sure that he was enjoying himself which made sure that we enjoyed it as well. Thank you and it was a pleasure to be involved; and learn the importance of RSA."

"I highly recommend doing a course at 'Short Courses Australia'. I did a Food Handling Certificate, and it was really enjoyable, informative and valuable. I have learnt so much new things that I hadn't known prior, and I received my certificate, the next day. I got Raji Kumar and has so much experience, knowledge and made the class highly enjoyable. If you are looking to do a short course, you should definitely do it here!"

"Raji Kumar was so friendly and funny! He made the class very easy to understand and enjoyable to experience. I feel so much more informed about food safety now :))"

"Very helpful staff and even let me change booking times due to inconvenience with no extra charge, got RSA very thankful"

"The short course led by Raji Kumar helped me to understand the principles of RSA in a way that would allow me to perform responsibly and effectively the serving of alcohol in the hospitality sector. I would recommend short courses Australia to anyone seeking to understand the basics of RSA and its importance for the well-being of the hospitality industry."

"Raji was great fun, and did well to facilitate and interact with a group of strangers via Zoom! Kept it light and interesting, sprinkling stories between topics. Highly recommend!"

"I completed my RSA training here and the course was interesting, engaging and super easy to follow. Would highly recommend!!"

"Class was interesting and educational, Raji is great tutor with a great sense of humour, always interact with the participants. Really enjoyed the course!"

"The course was efficient, well presented and light hearted. The trainer knew his subject matter and engaged well with the students."

"Raji was my instructor for my RSA Online Course and he was great. He is very bubbly and interactive with students over zoom which made a 4 hour lesson so much easier to get through. He also gave many examples of situations that we may encounter while serving alcohol and taught us how to dissolve when issues arise. Apart from that, Raji is also very knowledgable and did gave us many tips throughout the lesson which really helped out a lot when we have to do the assessment at the end of the 4 hours class. Overall, I feel so much more informed doing this course with Raji as the instructor and I feel that I am armed with the rights tools when serving alcohol to customers. :)"

"Having recently completed this course I highly suggest it to anyone seeking to obtain their certificate for Responsible Service of Alcohol. The lecture was delivered clearly and the overall atmosphere was relaxed and friendly."

"Ravi made the course engaging and easy to follow. The process was efficient and simple. I would recommend this RSA course."

"Raji was a great teacher, as he learnt and taught everything we needed to know about responsibly serving alcohol."

"Raji was an awesome instructor! Thankyou!"

"The training was quite comprehensive and informative. The tutor, Raji Kumar, helped us gain deep understanding by explaining the scenarios with extensive examples and explained in depth the various practices and procedures important for understanding the purpose of the training. He was professional and communicated the course fundamentals with good quality and value."

"The food safety program was quite informative and will really help us in following the protocols for keeping the food safe and follow proper hygiene so that the food is not contaminated. Rajiv critically examined and explained all the scenarios by giving good examples from his personal experience which helped me better understand the concepts for food handling and food storage."
Short Courses Australia News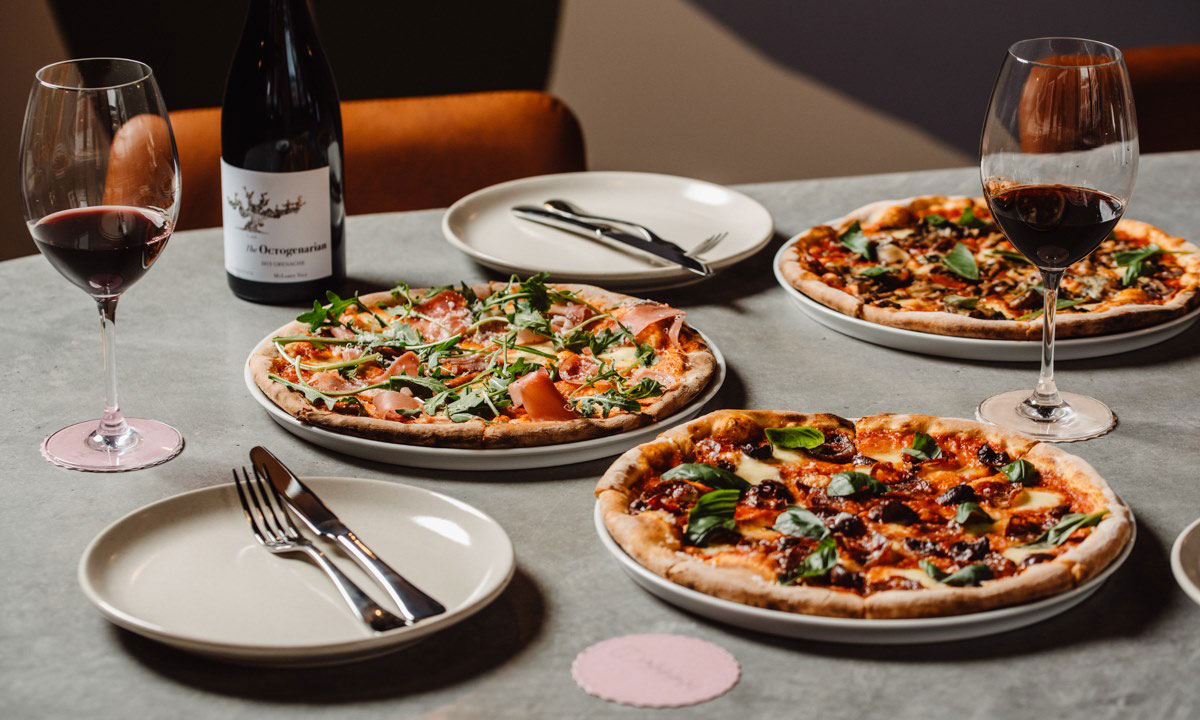 Short Courses Australia is assisting Takeaway Food Businesses to fast track the application process to obtain a liquor licence to sell alcohol with each food order. Cost $495.00 (all inclusive)
Read More...