Unique Student Identifier (USI)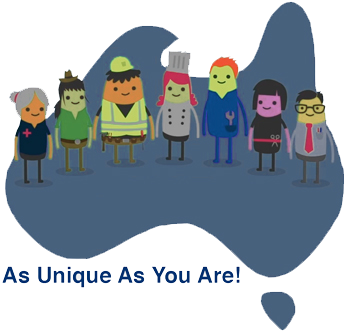 Unique Student Identifier (USI)
The process for obtaining a Unique Student Identifier (USI): http://www.usi.gov.au/Students/Pages/steps-to-create-your-USI.aspx
The Unique Student Identifier (USI), enabled by the Student Identifiers Act 2014, allows students to access a single online record of their VET achievements. The USI also allows for reliable confirmation of these achievements by employers and other RTOs. The online system provides each student with a USI.
The USI provides a national online authenticated record of student's training attainment and will serve as a building block for a range of vocational education and training reforms. Over time, the ability of students to access and share their training records will make enrolment processes more efficient for training providers and students. Training providers will have access to an online information source to manage student transfers between training providers, and the assessment of credit transfer and pre-requisites.
Short Courses Australia will only issue a qualification or statement of attainment to a student after the student has provided a verified USI or Short Courses Australia applies for a USI on behalf of the student. To avoid any delays in issuing certification documentation Short Courses Australia will ensure that student's USIs are applied for or verified USI at the time of enrolment.
Short Courses Australia will protect the security of all information related to USIs. Security measures are in place to protect both digital and hard-copy records from loss, damage or unauthorised access. Short Courses Australia stores paper-based records in locked cabinets. Digital records are backed up on a Cloud system. All AQF certification documentation issued by Short Courses Australia is kept for 30 years. Where a qualification or statement of attainment is recorded in the USI.
Short Courses Australia does not retain additional records to demonstrate this because the required records will exist within the USI.
For more information please refer to our Student Handbook.
---